| | |
| --- | --- |
| Project name | : Installation of Steam Turbine Generator |
| Location | : Jakarta Indonesia |
| Year | : August 2010 |
| | |
| --- | --- |
| Cargo : | : 140Te Generator |
In the middle of August 2010, Yew Choon has installed a 140Te Generator at the Muara Tawar Power Station, Jakarta, Indonesia.
For this installation, the SBL1100 4-Point Lift System was utilized.
The installation came with some exciting engineering challenges due to the space restrictions in all directions.
The whole setup/ installation and dismantling of the SBL1100 was completed in 2 days.
Start lifting after pick up from trailer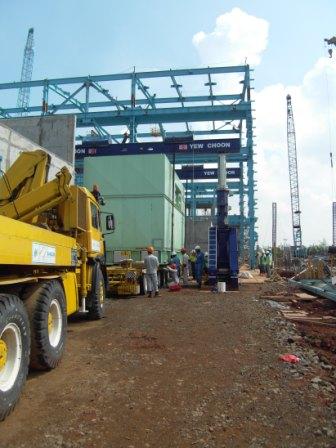 Generator at height for traveling above foundation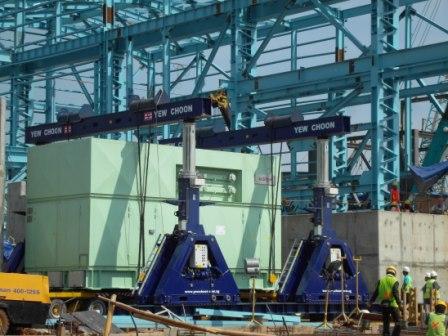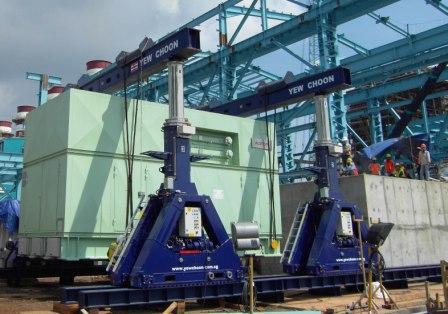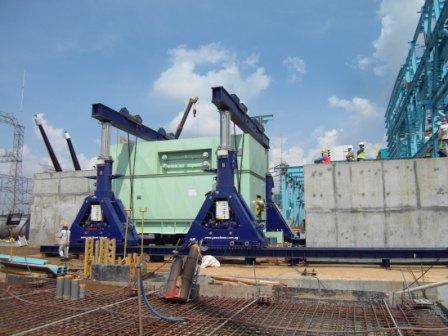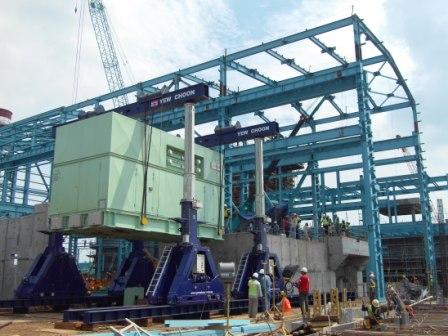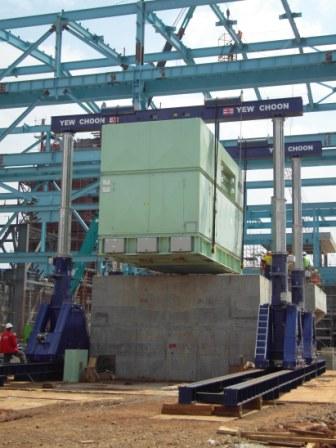 Traveling with the SBL1100 4 point lift system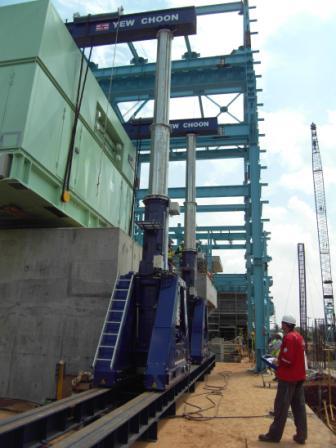 A tight fit
In all Directions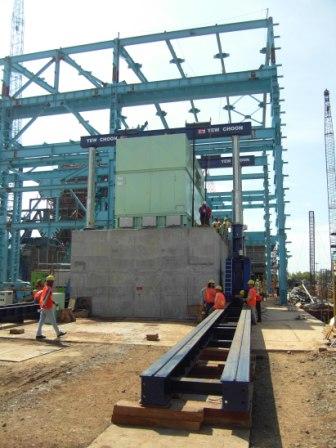 Generator above foundation
Lowering the generator over its anchor bolts